About GINZA PROJECT
Ginza Project is an international restaurant group, owning and managing more than a hundred restaurants in St. Petersburg, Moscow, New York and London. It opens around a few new places every year and actively exploits new markets and directions


1/



Показать всё



На весь экран

General things
Ginza Project is a philosophy which stems from one single restaurant at the Aptekarskiy Avenue in St. Petersburg. Philosophy of loving people. Philosophy of loving food, everything beautiful, delicious and delightful. Philosophy of everyday happiness. It is this philosophy that makes all restaurants of the Ginza Project so different and unique, yet recognizable altogether. We create every single one of those – from a huge unique restaurant to a small bar – putting a lot of soul, ideas, inspiration and humor into it. All of them are created by a hardworking and talented team - for all the good people.
A restaurant can be fancy or more down-to-earth, but the most valuable thing about one is the atmosphere inside, which is generated by a refined and almost mystical set of ingredients – location, concept, food, interiors, people and love

120
number of restaurants
Ginza project chains
Restaurants of Ginza
Ginza Project is not only about catering to the public. It's a small Georgia with its famed Kharcho soup. It's a colorful Uzbekistan – the home of our beloved Samsa pies. It's an emotional Italy and a conservative Japan. It's a high-rising tour of St. Petersburg at lunch, heart- warming family gatherings and business dinners. Every restaurant has its own style, design and soul. The entire Ginza Project team – from the group's founders to restaurants' personnel – is paying close attention to every little detail. It's highly important to us that quality and delicious food is available on any day at any moment, and that our clients' time with us is entertaining and interesting.
We are ready to share our experience and inspiration with everyone who lives their lives to the maximum – regardless of income or gastronomic preferences. We unite cuisines of many countries, cooperating with world's best chefs and are closely monitoring work of every restaurant.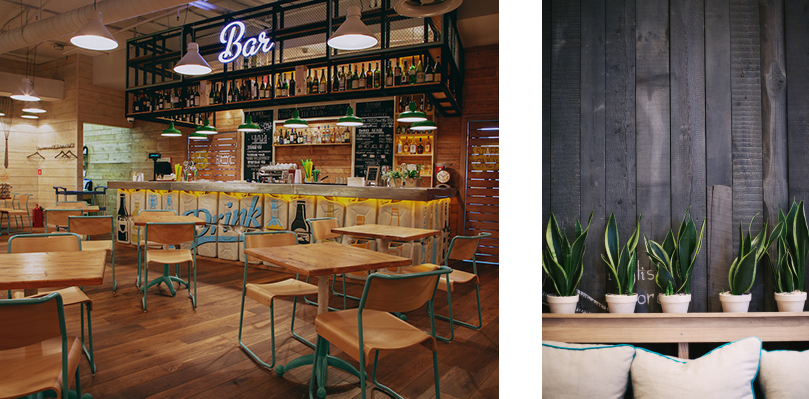 Ginza Project's additional services
In 15 years of our operations, we have realized the need to implement quality services not only into the sphere of public catering, but also into many other aspects of a modern-day citizen's life. This paved way to additional services like Ginza Catering and Ginza Delivery Service, the Ginza Flower House and Flamant interior design salon; Ginza Fitness gym, as well as Ginza Tour, Ginza Prime и Ginza Sky, created for those who value well-planned vacations and high-class services anywhere in the world. Apart from having playrooms and kids menus in the majority of our restaurants, we have also launched Ginza for Kids – the project which unites all events and offers for our younger clients.

Interesting Facts
Prince Williams celebrated his 30th birthday in Marivanna restauraunt in London